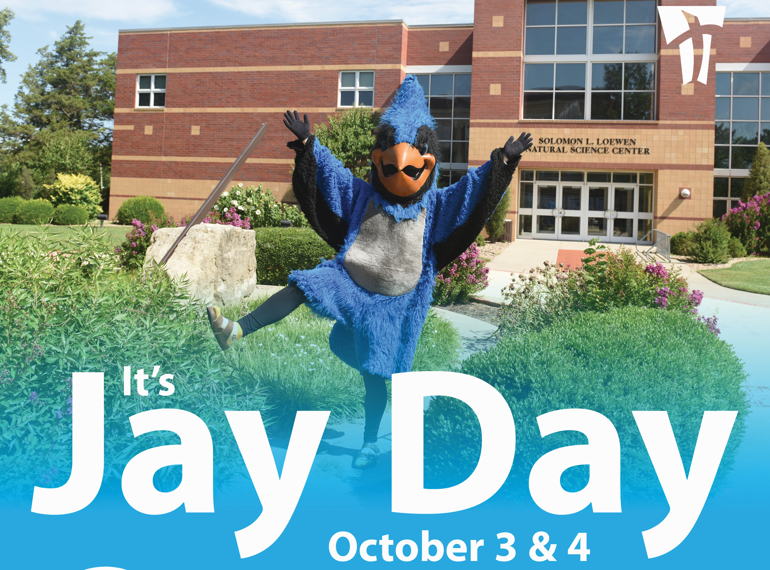 An exciting opportunity for alumni and friends to support the next generation of Bluejays!
$70,097
raised by 29 people
$80,000 goal
Thank You for being apart of our first annual Jay Day of Giving!
Update posted 4 years ago
A Tabor focused 36-hour phenomenon of renewing relationships, reflecting on things learned, and remembering great times from our college years.

You will read stories of your classmates, watch video clips of how God used Tabor in their lives, and have the opportunity to submit your own photos and stories.

If you have a smartphone, Jay Day is an opportunity to re-engage with Tabor and make a gift to help support students scholarships. An easy way to give is to text "jayday" to 555888 and you will have the opportunity to make your gift.

We want all alumni to participate by making a gift for student scholarships.  Any size gift is appreciated. Think. Pray. Be generous.
Thanks to some generous individuals, gifts from Jay Day participants will be matched dollar for dollar up to $50,000.00. 
Plus, we have two teams: The Gold Team are graduating classes in even years. The Blue Team are graduating classes in odd years.  Check out the Jay Day website to see your team is doing. The winning team gets bragging rights until next year's Jay Day.

We will be tracking the number of contributions and the total amount of gifts.  So join in and help us hit 500 contributions totaling $80,000 (with the matching gifts of course).